Adjustable Spindle Stops for CNC Lathes
Precise. Versatile. Safe.
The Accu-Stop spindle stop provides a solid, precise stopping surface for work pieces. Its modular assembly allows you to stop parts from anywhere outside the chuck's bore to nearly the entire length of the draw tube.
Accu-Stop bolts to the front of your CNC lathe's chuck, allowing the work piece and the stop to turn together to eliminate friction, gouging, and damage to the work piece. Its modular assembly makes it easy to configure along the draw tube to accommodate a wide range of work piece lengths.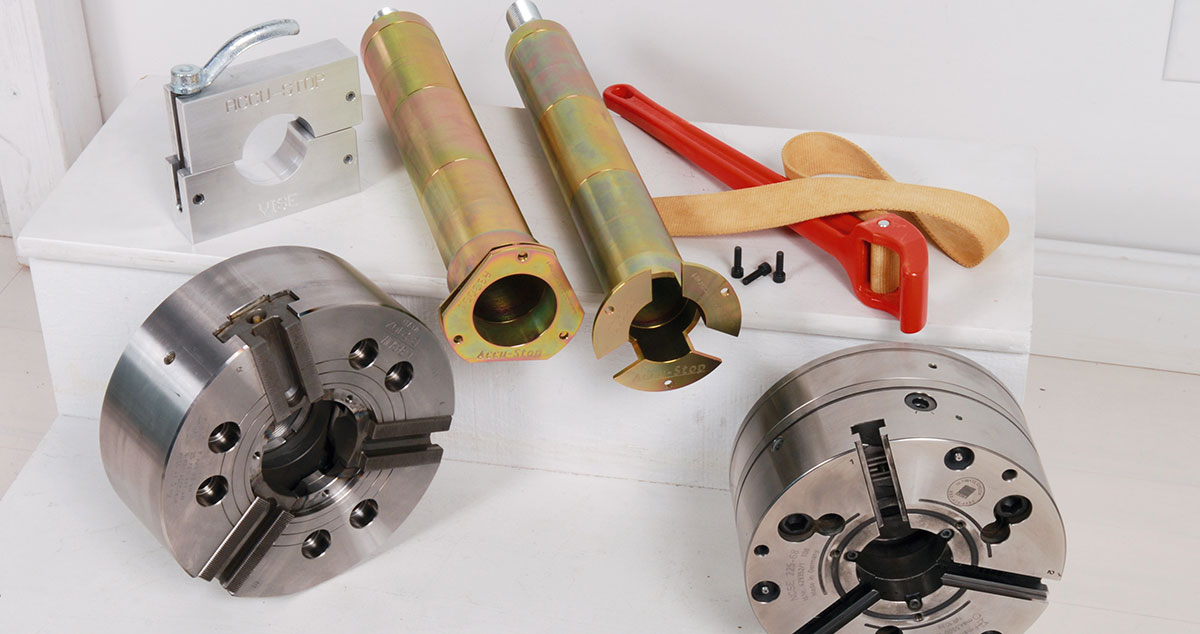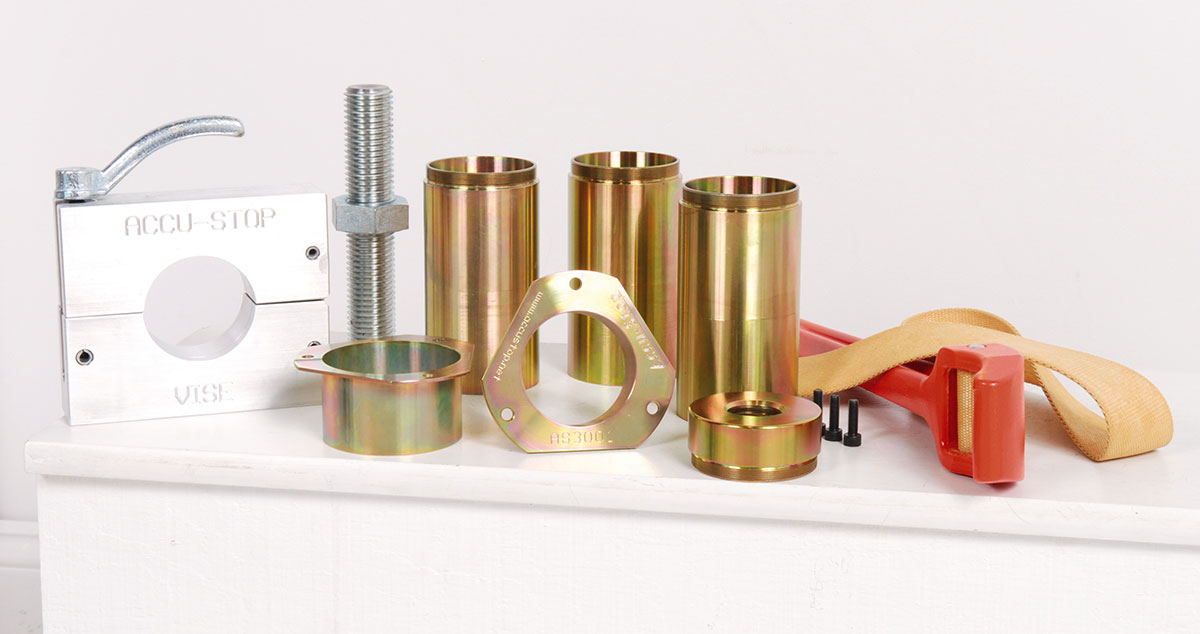 Precise. Customizable. Affordable.
The Accu-Stop spindle stop is made of low-carbon steel that is coated with zinc oxide for durability. The Accu-Stop standard assembly includes:
faceplate and sub-faceplate
three extension tubes
end cap
threaded rod and lock nut.
All that is needed to order is the make / model of your chuck and an actual measured ID of your drawtube.
Accu-Stop Specs Table
Standard Assembly Sizes
6-inch chuck assembly (18-inch stopping capability)
8-inch chuck assembly (18-inch stopping capability)
10-inch chuck assembly (18-inch stopping capability)
12-inch chuck assembly, large bore (21-inch stopping capability)
Chuck Sizes Accommodated
6–15 inches; custom larger sizes
Stopping Length Capabilities
0 inches to the length of your drawtube

Accuracy & Repeatability

0.0005 inches or better

Extra Tube Options for Purchase

5 inches for 6-inch, 8-inch, 10-inch chucks


6 inches for 12-inch and 15-inch chucks

Precision automation, grinding, and lathe tooling products at affordable pricing.